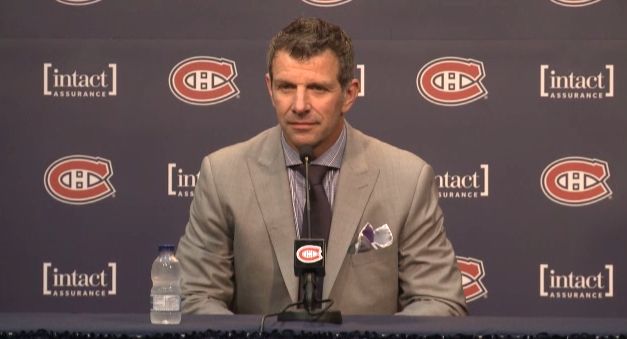 The Montreal Canadiens were eliminated by the New York Rangers in the 3rd Round of the 2014 NHL Playoffs.
And at the conclusion of every season, Habs management holds a post mortem on the season and the playoffs run.  What struct me most from Canadiens GM Marc Bergevin's press conference was that only two seasons removed, 4 of the 8 teams that made the playoffs then, did not qualify in the 2014 playoffs; New Jersey, Florida, Ottawa, and Washington failed to make the 2014 playoffs.  That's a 50% attrition rate!
One can argue Habs are on the rise, and those 4 teams were on the demise.  Perhaps.  But another telling stat, in the last 10 years, only two teams played in back-to-back Conference Finals.  In 2006 and 2007, the Buffalo Sabres appeared in the Eastern Conference Finals.  Losing both times.   In 2008 and 2009, the Pittsburgh Penguins appeared in Conference Finals, winning both, and advanced to the Stanley Cup Finals, where they won the 2009 Stanley Cup.
But as the Canadiens move into the 2014 off-season, many questions lie unanswered.
1) How much term will Restricted Free-Agent P.K. Subban be offered?
2) What to do with Free Agents Andrei Markov and Brian Gionta?  Re-signing Markov means one less spot avilable for Nathan Beaulieu, Jarred Tinordi or Greg Patteryn.   Do Habs re-sign Brian Gionta, or seek an upgrade via free agency?  Is Dale Weise a cheaper alternative to Gionta who is 35, and on the decline of his career.
3) Tomas Vanek?  Seems that ship has sailed as Vanek let it be knows he will test free agency.
4) And a surprise find during the 2014 playoffs, the rise of Dustin Tokarski.  Do Habs part ways with Peter Budaj in 2014-15, who has one year left on his contract at $1.4M.
Answers to all these questions will begin to take form on June 27-28; NHL Draft Day, and on July 1st, Free Agency Frenzy day.
For Habs merchandise, click here.