It appears the Canadiens are set for training camp and they have signed all their RFAs and made a small splash on the UFA market.
July 13:  Canadiens sign UFA – D

 

Ryan Johnston

 

(free agent)

 
Defenceman Ryan Johnston was an invite to Habs development camp, and he impressed the Canadiens so much that the Canadiens signed him to a two-year, entry-level contract.  he's coming through the NCAA college ranks, having played with Colgate University.
July 14:  Canadiens re-sign RFA Micheal Bournival
Michael Bournival is coming off an injury filled season where he suffered two concussions and never really recovered from the first.  Bournival signed a two-way contract that will pay him $600K if he plays in the NHL.  Read article here
July 15:  Canadiens re-sign RFA D Jarred Tinordi
Jarred Tinordi has fallen in the Habs depth charts amongst young defenseman.  Greg Pateryn and Nathan Beaulieu have passed him.  Tinordi re-signed for a two-way, one year contract ($850.5K in the NHL).  Should Tinordi not make the club with the Canadiens in October, he needs to clear waivers to be sent back to the AHL.
July 24:  Canadiens sign draft pick Dan Audette.
The son of former NHLer and Canadien, Donald Audette, Dan Audette was drafted in the 5th round, 147th overall, in the 2014 NHL Entry Draft.  Donald Audette signed an entry level deal with the Canadiens.
July 24:  Canadiens sign UFA Alexander Semin
The Canadiens finally got a top 6 forward.  Well at least they are hoping they did.  Alexander Semin became a UFA this summer after Carolina bought him out   Semin signed a one year deal with the Canadiens and will make $1.1M with the Canadiens.  Semin will wear #13.  Hear conference call
See Hockeydb stats:

July 29:  Canadiens and Bruins unveil their Winter Classic logos.
The Canadiens will be introducing another jersey this upcoming season.  Already the  Canadiens announced that their game-day jerseys will now feature laces at the collar.  But they also unveiled their 2016 Winter Classic jersey, opting to wear a re-make of their 1922-24 jersey.  Read story here.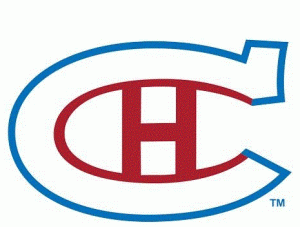 July 30:  Canadiens sign RFA Alex Galchenyuk to a Bridge deal
Finally, the biggest wait of the off-season finally happened.  The Canadiens and Alex Galchenyuk finally agreed on a two year deal.  Galchenyuk will get $2.5M in 2015-16 and $3.1M in 2016-17.  read Pat Hickey's column here.
July 30:  P.K. Subban training with Ben Johnson
Yes it's true.  Subban teaming up with notorious Canadian sprinter Ben Johnson in hopes to get faster and be more agile.  See TSN story here.  Not to be outdone, former Canadian sprinter Bruny Surin has also reached out to P.K. Subban to offer his help.
@PKSubban1 if ever you want to work on speed training in Montreal, don't be shy. I'd be happy to help. #GoHabsGo

— Bruny Surin (@BrunySurin) July 31, 2015
August 1:  Canadiens will permanently close their Canadiens Hockey Hall of Fame on August 30th.
The short-lived temple of Canadiens' memorabilia will be no more after August 30th.  The Canadiens announced that they need the space currently occupied by their Hall of Fame, is needed  for renovations to take place in order to "… enhance the fan experience at the Bell Centre in 2015-16 and beyond."  It's not too late to visit the Canadiens' shrine.  For the month of August until it closes, price of admission to visit the Canadiens Hall of Fame is free.  Read story here.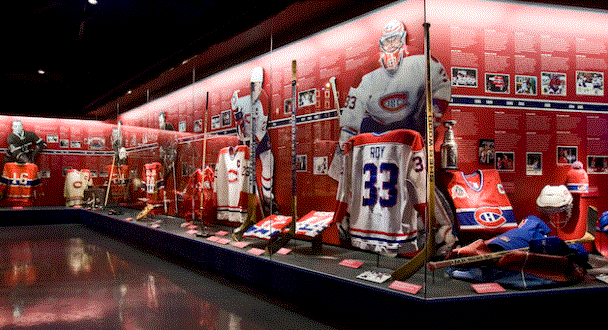 Enjoy the summer!
GO HABS GO!
Looking for Montreal Canadiens merchandise,  check out SHOP.GOHABS.com